The business community demands that the government focus on the marble sector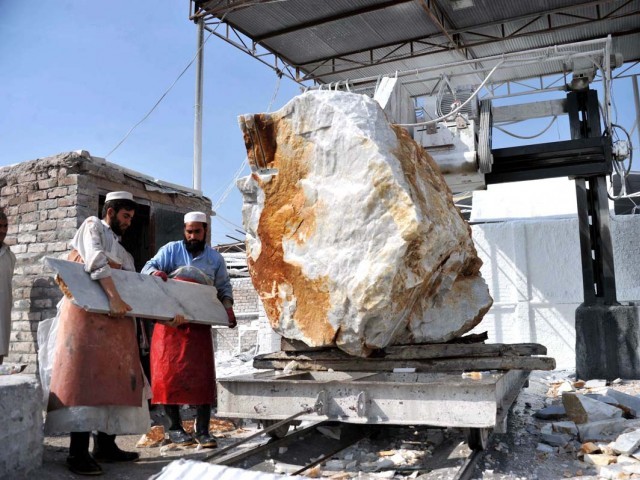 ISLAMABAD:

In order to optimize tax collection and broaden the tax base, the government should reintroduce the fixed tax regime for the marble industry modeled on Tier II retailers who pay sales tax through retail invoices. electricity, suggested the Islamabad Chamber of Commerce and Muhammad Shakeel Munir, Chairman of Industry (ICCI).
In a statement on Saturday, he said that from June 2016 the marble industry was paying a fixed sales tax of Rs 1.25 per unit of electricity consumed as a final discharge of its net tax liability. of sale to the extent of marble and granite. manufacturing, grinding and polishing process.
"However, the Finance Act 2020 has abolished this regime and the marble industry is now subject to the normal sales tax of 17%, which hinders the growth and expansion of this industry," he said. -he declares. "The government should reintroduce the flat tax scheme for the marble industry in the next budget, which will pave the way for better growth and increase the overall tax collection of this sector, as people would willingly pay the tax fixed."
Munir said that according to a research study, Pakistan has more than 292 billion tons of marble reserves and 99% of them exist in Khyber-Pakhtunkhwa (KP) region. He added that the districts of Buner, Mardan, Swabi, Nowshera, Mansehra, Malakand and Chitral are rich in marble.
According to him, substantial investments were needed to develop a mine according to international standards. He insisted that the government should devise a mechanism to provide financial support to investors in the marble industry to enable them to import the necessary equipment and machinery to produce value-added marble products and stimulate exports.
The CICI President lamented that the roads in the marble quarrying areas are not properly developed and that the necessary infrastructure such as electricity, settlements for workers and means of transport are insufficient.
"Due to these issues, the cost of transporting blocks from quarries to processing units significantly increases the cost of production, which affects market trends," he said. "The government should look into the problems of the marble industry and solve them so that this industry can develop rapidly and play a more effective role in the economic development of the country."
CICI Senior Vice President Jamshaid Akhtar Sheikh and Vice President Muhammad Faheem Khan said the lack of research and development culture in the mining sector was another major problem in this sector.
They urged the government to cooperate in setting up research and development facilities for the marble industry and argued that they would go a long way in promoting this important industry and increasing its contribution to the development of the economy. national.
Published in The Express Tribune, April 24and2022.
To like Business on Facebook, to follow @TribuneBiz on Twitter to stay informed and join the conversation.