Open Network for Digital Commerce (ONDC), to democratize the e-commerce sector in India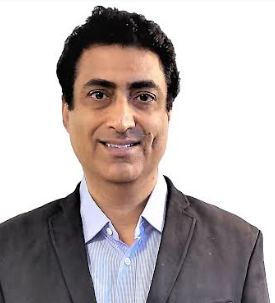 The Open Network for Digital Commerce (ONDC) is a network that will connect buyers, sellers and other intermediaries through a fee-based gateway that ONDC has established and will continue to operate to provide stakeholders with multi-level exposure. It aims to democratize digital commerce by giving small sellers a level playing field and offering customers a variety of options. This will be accomplished through an open network powered by open-source and accessible to everyone through their current platforms (app, website, etc.). In the ONDC system, the seller-side platform will be responsible for resolving consumer complaints initially. In the event of dissatisfaction, the consumer will have the choice of contacting a third-party online dispute resolution site verified by the network.
We all have a lot of questions about ONDC and very generic answers about what it is. So let's put aside all the jargon and understand ONDC from a layman's perspective in simple terms.
Simply put, ONDC is the parent app for all shopping apps. Imagine an app that contains the data of all types of commerce websites and that doesn't just mean shopping. Imagine a single app where you can not only view but compare prices from Flipkart, Amazon, etc. for shopping, Zomato and Swiggy for food, Uber and Ola for taxis, and not just big sellers, but all sellers who can be listed on ONDC through any participating platform. This means, for example, that you can search for a cell phone model and compare prices and delivery times not only from Amazon, Flipkart, etc., but suppose the shopping apps that connect you to stores in your neighborhood like Kiko live are also connected to the ONDC. platform, you can also compare the prices of your neighborhood mobile store which can even deliver it to you in 15 minutes!
Therefore, it truly democratizes the buying and selling process, buyers are not forced to buy from sellers promoted by large platforms, allowing smaller players to get a level playing field, and buyers get the best deal because they see comparisons from all possible sellers. So yes, your neighborhood vendor may cost 50 rupees more, but you may choose to opt for them due to fast delivery.
ONDC also aggregates logistics providers, so theoretically it's also possible to say buy from a store listed on any app without using their delivery service and opt for delivery using another hyperlocal logistics provider, say Wefast . All in all, this should generate a lot of business for smaller retailers, who were previously unable to compete on the big platforms. This will grow the hyperlocal shopping ecosystem, creating more jobs around stores and deliveries.
ONDC also respects the confidentiality of the data of all buyers and sellers. Transaction data will reside only with the buyer's and seller's apps and will not be visible to ONDC. ONDC will not store or consult transaction data. Policies around sharing this data will evolve and would be consent-based and bound by purpose limitation. ONDC will ensure data security and credibility at the transaction level. User Personally Identifiable Information (PII), as well as business-essential vendor data, such as competitive data, will be protected from third-party access.
In terms of buyer protection, the ONDC is also implementing a complaint handling system in addition to the rectification system of the retail platform. Think of him as something like a nodal officer in banking transactions. If you buy through an Amazon seller on ONDC and you are not satisfied, you go to Amazon customer support. And if you are not satisfied, you can make the problem worse by turning to a network-approved third-party online dispute resolution platform.
State Bank of India, Axis Bank, Punjab National Bank, ICICI, HDFC, Kotak Mahindra and IDFC First have reportedly pledged to invest in the ONDC network. The platform would allow banks to pilot the use of their cards, loans and other services, some sources said, but that will become clearer in due course.
"ONDC should digitize the entire value chain, standardize operations, encourage supplier inclusion, increase logistics efficiency and improve customer value." The greatest thing about ONDC is that it will allow everyone to participate in the e-commerce boom, even the smallest sellers in the most rural areas of the country. Moreover, some apps also elevate local sellers like Meesho, Kiko Live, etc. They support and empower small business owners in every way. Thus, a barrier will no longer exist. Anyone can ride the crest of this wave of advancement, further strengthening and stimulating the economy.
END OF ARTICLE