E-commerce sales boost US industrial rental and sales prices in 2022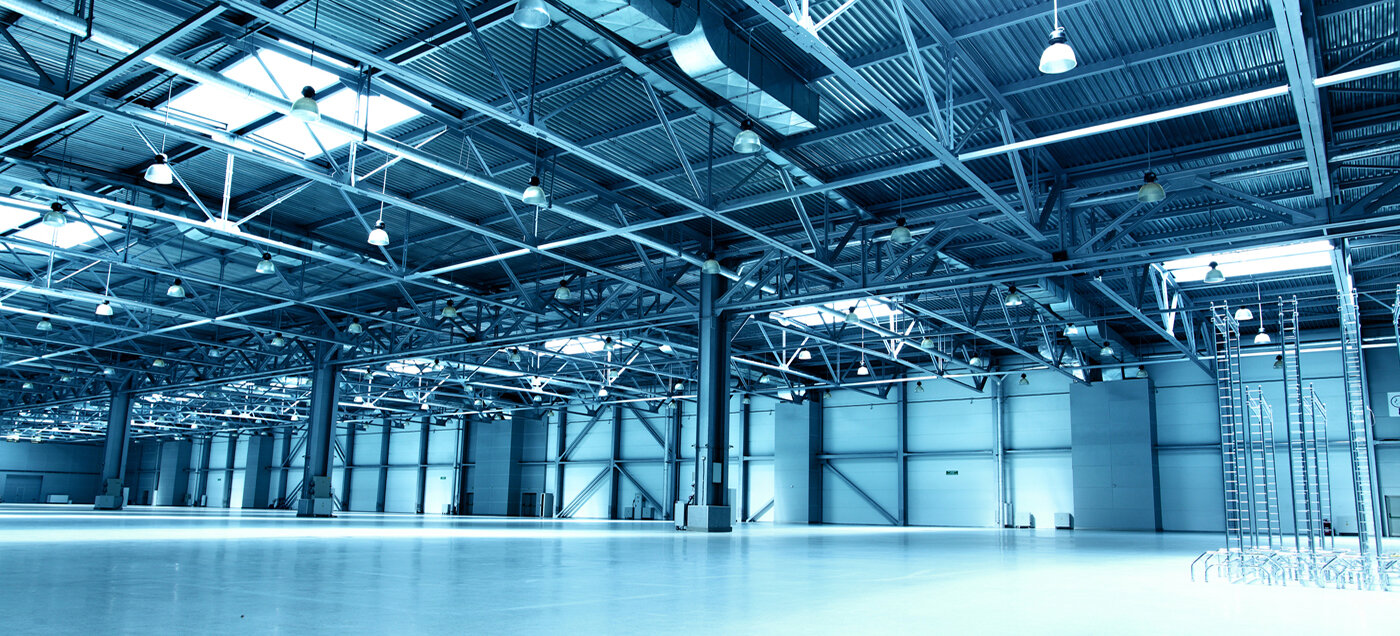 ---
Industrial markets of Los Angeles, Orange County and Inland Empire lead national rankings
According to CommercialEdge's Eliza Theiss, the US industrial market continues to grow across the country, but nowhere more so than in Southern California, where e-commerce demands continue to heat up an already hot market. With inventories tighter than ever, a shortage of land for industrial development and major investor interest in the area, industrial assets in Southern California have seen prices soar.
Additionally, as Southern California's industrial markets struggle to keep up with demand, developers and tenants are increasingly expected to look to domestic markets for their space needs, some, such as Phoenix, already experiencing the effects of this indirect demand.
New leases signed for an average premium of 13.6% compared to contracts in place
CommercialEdge further reports that the national onsite rental rate for industrial space was $6.47 per square foot in March, up two cents from February rates and 4.4% higher than March 2021 figures. New leases signed in the past 12 months were 13.6% or 88 cents higher than in-place leases, averaging $7.35 per square foot.
Southern California's industrial boom has continued to keep the industrial markets of Los Angeles, Orange County and the Inland Empire at the top of the national rankings, both in terms of rental growth and occupancy rates.
Specifically, Los Angeles ($10.45) and the Inland Empire ($6.68) saw the largest rent increases, with both appreciating 6.8% year-over-year ( YoY). Orange County was close behind, marking a 5.2% year-over-year increase, which brought its average rent to $11.80 per square foot – the highest figure nationally. .
Southern California also saw some of the highest lease spreads between existing and signed leases in the past 12 months, unlike Midwestern markets, where lease spreads between existing and newly signed rents are negligible.
Inland Empire Industrial Vacancy tightens to 0.7%
While the national vacancy rate for industrial assets stood at 5% in March, marking a monthly decline of 20 basis points, strong demand for industrial space in Southern California and difficulties in adding significant quantities additional space continued to tighten vacancy rates.
The Inland Empire posted a tiny 0.7% vacancy rate while Los Angeles recorded a 2.1% rate. Meanwhile, Orange County is tied with Miami and Nashville, recording an average vacancy rate of 3.4%. As one of the nation's largest port markets, New Jersey posted a vacancy rate of 3.1%, while California's Central Valley held steady at 2.7%.
At the other end of the spectrum, Boston was weighed down by a significant amount of old industrial parkland incompatible with today's technological demands of tenants. This supply has resulted in a fractured market in terms of occupancy rates: while industrial assets in Boston developed before 1970 have an average vacancy rate of 18.2%, the stock built since 2000 is only vacant at 3.5%.
Phoenix prepares to meet Southern California demand spillover with 41.6 MSF of industrial space under construction
March ended with 621.7 million square feet of industrial space under construction, or 3.6% of existing inventory, with an additional 653.2 million square feet – or 3.8% of existing inventory – planned.
As one of the markets already experiencing the spillover of industrial demand from record Southern California markets, Phoenix had the highest share of space under construction, with its 41.6 million square feet accounting for 14 .8% of existing stock. And Phoenix's industrial development frenzy isn't going to subside anytime soon, as projects in the works and those in the pipeline now total 34.7% of its existing stock.
However, the largest delivery pipelines were claimed by Dallas-Fort Worth and Indianapolis, which completed 4.5 million square feet and 3.7 million square feet, respectively, of the more than 50 million square feet put up. line in the first quarter of the year. Dallas will continue to grab industry headlines as its 50 million square feet of space under construction represents the largest pipeline in the nation. The 41.7 million square feet currently in the planning phase will further strengthen this pipeline.
Industrial selling prices jumped more than 50% in 41 markets
The first quarter closed with $14.8 billion in industrial sales, less than the $18.6 billion recorded in the first quarter of 2021. However, due to the lag between sales concluded and their recording, the first quarter of 2022 could still match or exceed the previous year's figures.
From a pricing perspective, the first quarter of this year closed with the national average industrial selling price at $125 per square foot, 34% higher than the same period last year. Not only that, but 41 of the 120 markets covered by CommercialEdge saw price increases of more than 50% year-over-year.
At the individual market level, Chicago, the largest market by square footage, also had the highest sales volume, with 97 deals completed totaling more than $1 billion. However, so far Chicago's industrial sector has yet to experience the same price increases seen in other markets. Specifically, the average price per square foot increased by 8.6% between 2019 and 2012, while the national average appreciated by 33% during the same period, Theiss further reports.
---
Showcase of real estate advertisements