Board committee approves amendment to wage transparency law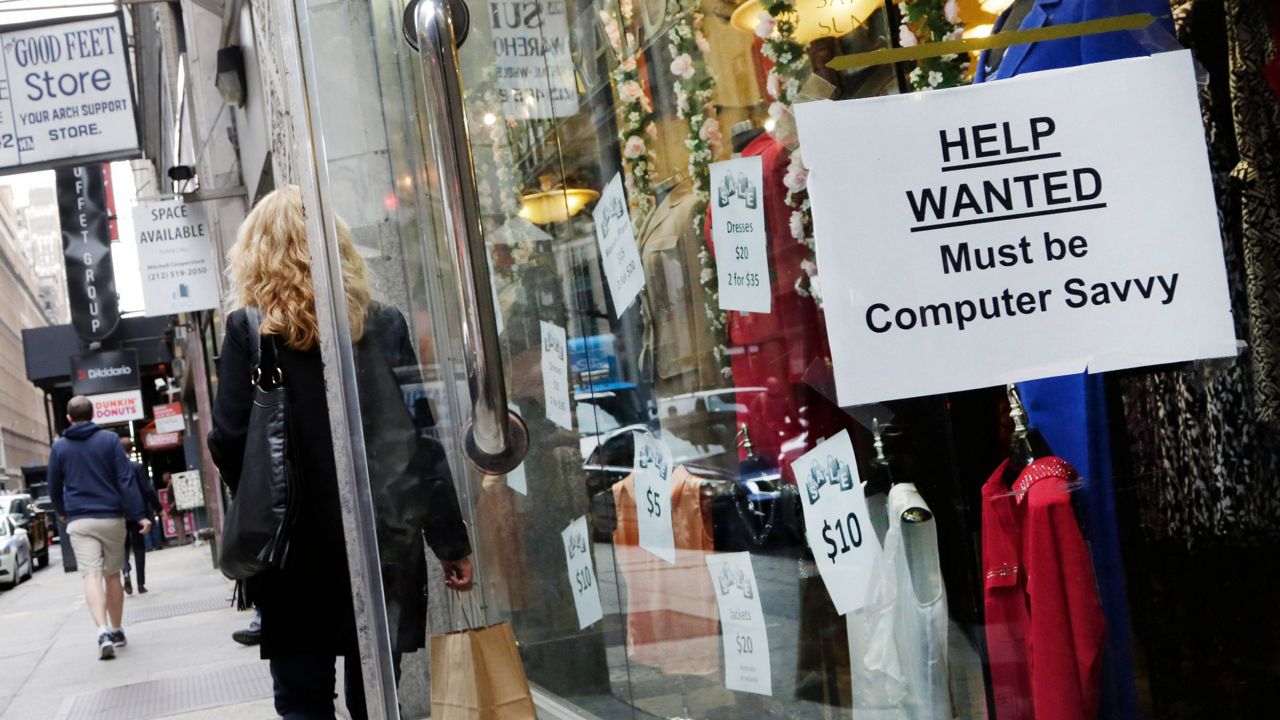 New York City's Pay Transparency Act will likely be updated after a key board committee on Wednesday approved changes, such as the inclusion of hourly positions as part of the rule.
The 5-1 committee vote to amend the bill passed in December, known as Local Law 32, would also push the implementation date from the spring to the fall.
The full city council is expected to vote on the changes Thursday.
Earlier this month, a hearing was held where business leaders and pay equity advocates sought to convince city council members to make changes to the bill. One of the proposed changes discussed at the April 5 hearing included exempting businesses with fewer than 15 employees. The current law applies to companies with four or more employees. The council committee decided to keep this language intact.
"After receiving feedback from the business community regarding concerns that compliance with Local Law 32 may be burdensome for some business owners and lacks clarity on who must comply, Intro-134 has been drafted. and was intended to clarify the types of positions and job openings we intend to cover," said council member Nantasha Williams, chair of the Civil and Human Rights Commission and co-sponsor of the law. on salary transparency, during the hearing.
The bill would also strengthen language to ensure that jobs performed virtually in New York or for New York employers are also covered.
"After listening to the concerns of the business community and working collaboratively with the Council and our pay equity partners, we have been encouraged to settle a bill that we hope will bring greater clarity and will help small businesses comply without jeopardizing the rights of so many workers who deserve protection under this very important law," said Seher Khawaja, senior counsel for economic empowerment at Legal Momentum. The Women's Legal Defense and Education Fund supported the passage of the bill in December.
The changes would also prevent job seekers from suing an employer relying exclusively on the city's Human Rights Commission for enforcement and fines.
Current employees would be allowed to take legal action against their employer for advertising a job, promotion or transfer without posting a minimum and maximum hourly wage or annual salary.
"It balances the fears of small businesses of being unnecessarily sued and the concerns of pay equity advocates that current employees may seek damages in court, if appropriate," according to the press release. of the city council.
Business leaders calling for changes said their top priority is extending the time for employers to adapt to the new disclosure rule, which was approved by the committee, as well as ensuring lawmakers engage in dialogue. with businesses and employers prior to its promulgation.
"The amendments included in this bill will, at the margin, make compliance with the law less burdensome," said Kathryn Wylde, president and CEO of the Partnership for New York City group of companies, a nonprofit organization. nonprofit serving commercial interests, in a statement. Vote in committee on Wednesday. "At the same time, it is disappointing that advocates who have no responsibility for the implementation of legal mandates can make decisions about what is or is not enacted. We need a more deliberative and consultative legislative process, which the current leadership of the council seems determined to achieve.
Yet other business groups still fear the bill's impact on city business.
"I would hate to see companies make the decision to leave New York and or not move here to New York because of these types of charges," said Randy Peers, president and CEO of the Brooklyn Chamber of Commerce. .
"Knowing our small business community, they just can't pay as much as big business, so they're at an even greater disadvantage when it comes to trying to attract talent to Brooklyn and New York," said he declared.
The aim of the bill passed last year was to address the gender and racial pay gap, advocates of the legislation say.
"The law was intended to address long-standing discrimination based on gender and race in pay, which rises when pay is not disclosed in advance," according to the board in a committee report from 5 april.
For every dollar earned by white men, white women earn 84 cents; Asian women earn 63 cents; Black women earn 55 cents; and Hispanic women earn 46 cents, according to a City Council Report 2021.
Rebecca Greenberg contributed to this article.